Horsford hoping for T&T throwing trio at Tokyo 2020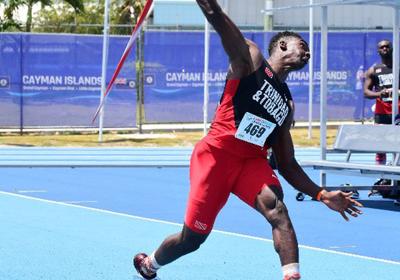 Tyriq Horsford has an Olympic dream. The 19-year-old wants to travel to Tokyo, Japan to represent Trinidad and Tobago in the 2020 Olympic Games men's javelin competition, alongside fellow-throwers Keshorn Walcott and Shakeil Waithe.
Up until 2012, T&T's Olympic track and field medal successes came exclusively on the track. Walcott, just 19 at the time, changed the script at the London Games with a surprise victory and followed up four years later with bronze. Now, a country with no tradition in the event has a realistic shot at fielding a full complement of throwers in the Tokyo 2020 men's javelin.
Source-trinidadexpress